"With my Ball, nothing is impossible!"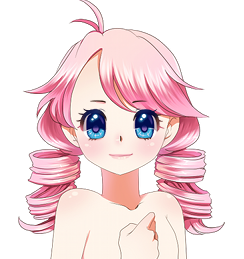 Maybe I should have changed her name to Pink instead...
» TITLE: Heiress of Lavender Corp. (former) | huntress-in-training
» AGE: 17
» SEX: Female.
» ORIENTATION: Heterosexual
» WEAPON A: The Ball
» WEAPON B: Fencing Swords
» SEMBLANCE: Dust Manipulation
» OUTFITS:
Battle
|
Formal Party
|
Informal
» PERSONALITY:
Eloie is the adopted daughter of Thaddeus and Lissandra Lavender, who live in the kingdom of Atlas.
( Read more... )